Home
> Uncategorized > Learning with Facebook
Learning with Facebook
The Chemistry of Facebook: Using Social Networking to Create an Online Community for the Organic Chemistry Laboratory
This article reports on a study where students in a face-to-face course were given options of using facebook or WebCT to discuss course topics. The results show that the facebook group had a higher number of student posts that the discussion forums in WebCT. The researchers encourage others to consider social networking applications as a way to supplement instruction in  face-to-face courses.
(delicious tags: Blackboard Facebook LMS higher_education)
About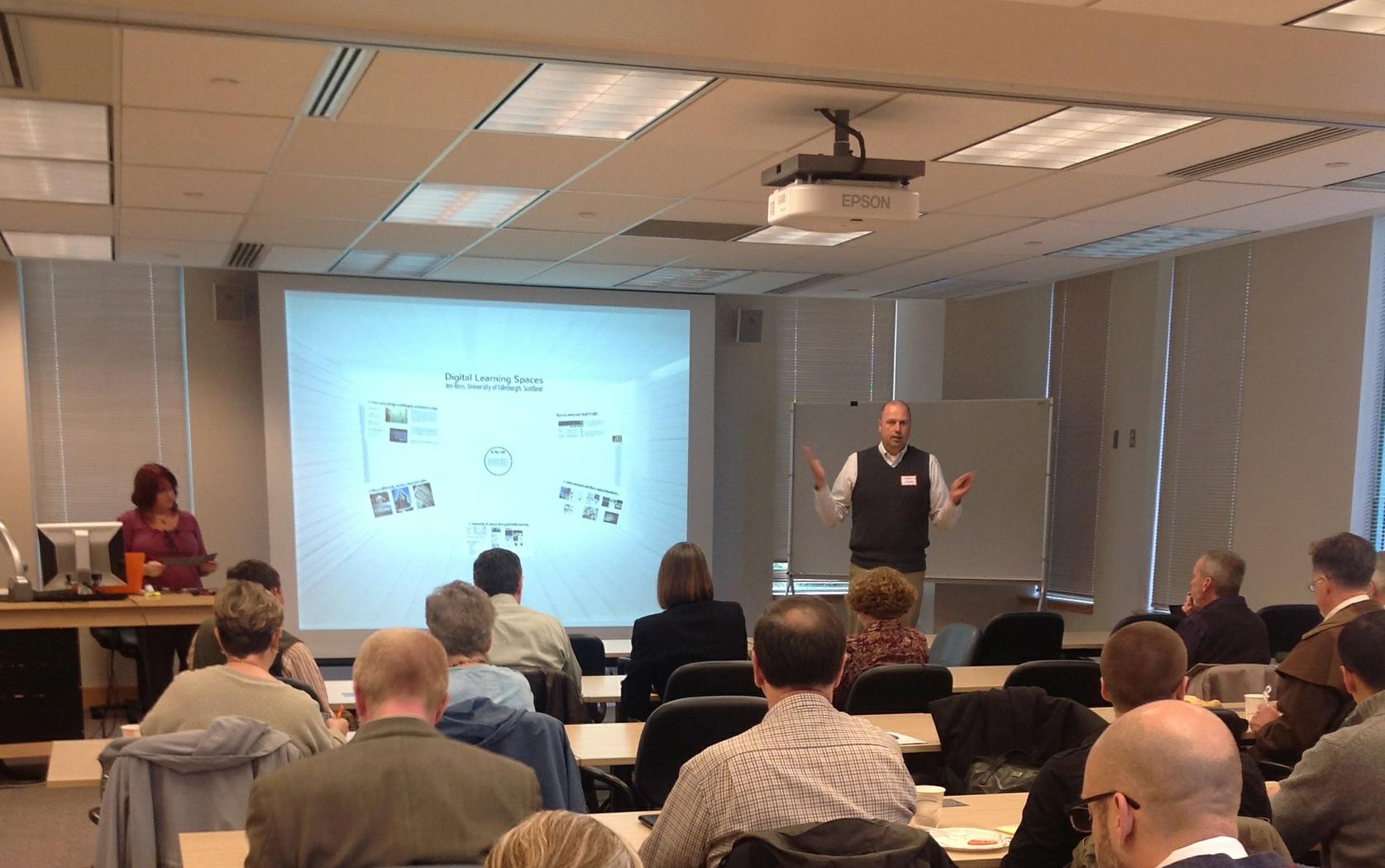 Educational Technology
I have been active in the instructional technology world for over 20 years. My previous positions include: high school teacher, university lecturer, school district technology facilitator, multimedia author, and project manager for an educational technology company. My current position is Associate Professor of Curriculum and Instruction in the School of Education at Seattle Pacific University. My current task is exploring the possibility of creating a masters degree in digital teaching and learning. My most recent previous position was Director of Instructional Technology at SPU. As Director, I regularly consulted with faculty on effective uses of technology. I have been involved in the development of numerous online and blended courses. In addition, I have taught face-to-face, blended, and online courses in the School of Education for over ten years. Recent projects include: developing a Web 2.0 electronic portfolio system based on WordPress, creating a feature-comparison matrix for lecture capture solutions, and leading SPU's iTunes U project. I have facilitated faculty learning communities on topics such as learning spaces, active learning, blended learning, and mobile learning. I am an Associate Editor for MERLOT's Teacher Education Editorial Board. I served as program chair for the 2013 International Symposium for Emerging Technologies in Online Learning, and will be the conference chair for the 2014 conference.
Archives